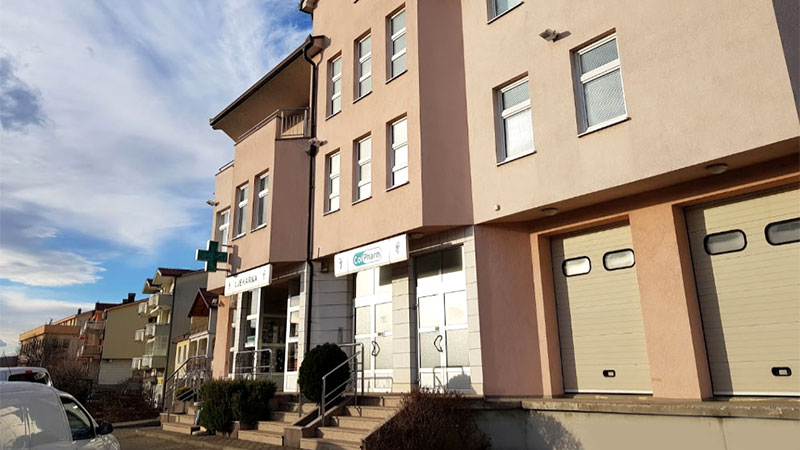 ColPharm Ltd was founded in 2008 in Bosnia and Herzegovina as a family business. Headquarters is located in Široki Brijeg in a newly built facility that meets modern requirements and standards in the distribution of drugs, medical devices and cosmetics.
Our core business is wholesale of medicines, medical devices and dermo-cosmetic products. Although young company, with dedicated work and quality of service we have found our place on the market of pharmaceutics in Bosnia and Herzegovina.
We are exclusive distributors of the renowned world brands such as Bioderma, Sterimar, Lansinoh, IAP Pharma and others.
Our business model is based on knowledge, experience and great dedication. The greatest value of our company are our employees. Their dedicated work, passion, enthusiasm and proactivity are the main drivers of our business development.
We are focused on positioning, development and complete care for the brands we represent and we work with the long-term goal of achieving steady growth and increasing their value.
Our goal is to keep developing as a wholesaler, providing our customers with quality products at an affordable price.
Colpharm today
As in the beginning, today we are strongly comitted to the sale, distribution, positioning and marketing of premium brands in the demanding market of Bosnia and Herzegovina. Thanks to our dedicated team, we have developed strong relationships with our customers.
Our main sales channels are pharmacies, wholesalers, specialty stores and drugstores.
The foundation of our success are our employees, our partners and compliance and application of the unique philosophies and strategies of each brand. With this in mind, we maintain the highest standards in our industries and push boundaries to meet the needs of our customers and our own goals.
Our sales team consists of people with biomedical professions that cover the entire territory of Bosnia and Herzegovina.
Future
We do not predict the future, but create it. We continuously improve our business and listen to the needs of our partners. We are constantly looking for new products that can bring new value to our customers and that are complementary to those we already have in our portfolio.
Our vision
Future orientation and commitment to sustainable growth based on sustainable development. Desirable employer and unavoidable partner in the field of health and beauty.
Our mission
By building and developing quality and lasting business relationships with all partners, create an inspiring environment and ensure the availability of top-quality products for the wider community.
Our values
We believe in people and respect each individual. We are passionate about excellence and highly value personal development. We act honestly and with integrity.
Colpharm d.o.o. starts with wholesale of medicines, medical supplies and cosmetics
Exclusive importer and distributor of Bioderma and Sterimar
Exclusive importer and distributor of Sudocrem
Exclusive importer and distributor of I Need You reading glasses
Exclusive importer and distributor of IAP Pharma
Exclusive importer and distributor of the Albert Andre
Exclusive importer and distributor of Lansinoh
Exclusive importer and distributor of BIOMD
Exclusive importer and distributor of Tonimer & Neoviderm